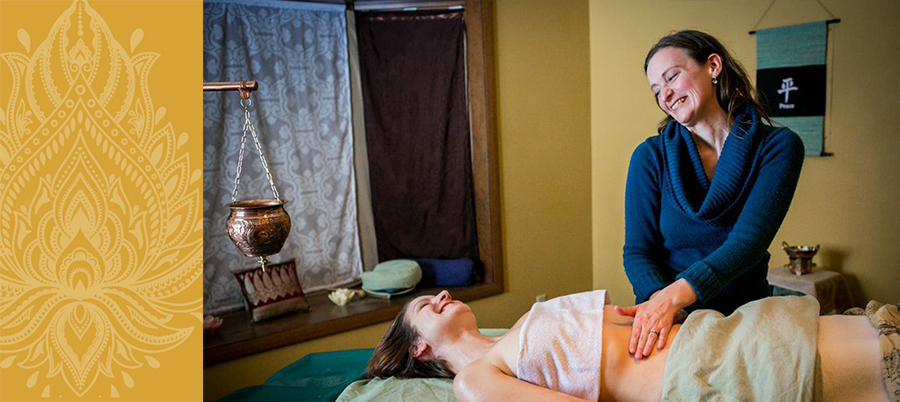 CONSULT with SARAH
Free 30 min. phone consultation + in-depth in person analysis.
Ayurveda, the sister medicine of Yoga, uses food as medicine, lifestyle routines and habits, herbs and teas, 5 sense therapies, bodywork treatments, and gentle cleansing to nourish the tissues, remove fatigue, and restore health and vitality. Ayurveda has 5,000 years of rich clinical and cultural history in India. 
Sarah Barasch provides Ayurvedic wellness plans and bodywork treatments as a Certified Ayurvedic Practitioner and a PanchaKarma Technician (Ayurvedic Bodyworker). Her style is rooted in ancient traditions with a realistic understanding of balancing modern lifestyles.
Where do I start?
30 minute FREE phone consultation
This is a first step if you are interested in an Ayurvedic analysis, health consultation package, simply have questions, or are not sure which body therapy or package to try first.
Book services at Perennial Yoga in Fitchburg or use the contact form below for more information on other locations in Madison and Jefferson.
Black Lives Matter
Linden Blosom Ayurveda stands in soldiarity with Black Lives  Matter. We strive for inclusivity and accessibility for Black, Latinx, Brown, Asia, LGBTQIA+, BIPOC people and communities. We recognize that we must first look at ourselves as a business and a wellness advocate and address how our actions have contributed to and benefited from systemic racism in our country.
Ayurveda originated from brown people halfway across the world, and its wisdom made its way to us over centuries and continents. Honoring that truth and giving back through inclusivity and accessibility is one of my goals. I'm open to suggestions.